The app, Coloring Advanced Tangles launched this week in the App Store on iTunes. I am pretty excited to share this with you. There are two versions of the app, a paid and free version. Both are pretty great, the free version has ads. By clicking
here
, you can go to the store and download it today.
The app is really fun. John Young, the app builder, did a really great job. John built the app and I did all the artwork. If you download it, would you please take a moment to rate it?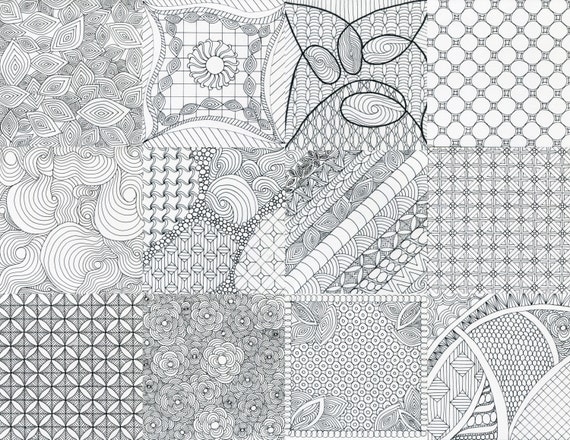 I am also making available as a download, the images featured in the app. They are 12, 6x6" images available as a PDF in my
etsy shop
. I am offering them at the same price as the paid version of the app: $1.99. Download them and color to your heart's content.
If you download the app and/or buy the images in etsy, I invite you to share them with me on my
Facebook Page
. I would love to collect them in a folder to share with others (with your permission of course).
I really enjoyed creating the images for the app. It was fun to draw with a different frame of mind. While drawing, I needed to keep in mind that someone would be coming behind me to fill in the white areas with color and that I would not have shading to help me in popping out patterns to separate one from the other. The fun thing that I discovered was that thinking of those things, did not keep the process from being "zentangle". I can tell you that there is really something freeing and mindful in making the same pattern over and over again.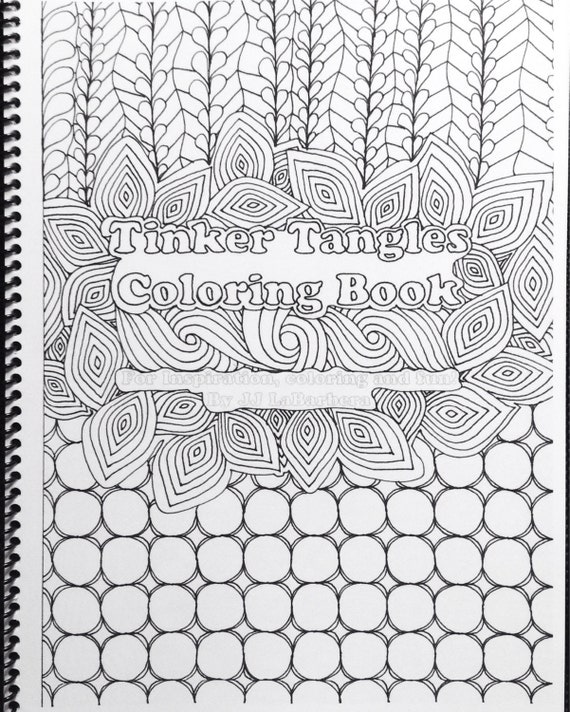 Making these pages was so fun that after I finished them, I almost immediately started on a full size coloring book. Naturally, you can also buy a copy of that in my
etsy
. The book made it's debut this weekend at the Arden Fair in my area. I can report that it was quite popular with people of all ages. Not only is it fun to color, but a great way to practice shading.
Thanks for stopping by and taking a look, oh, and listening to my sales pitch. I am really excited about the app and the coloring book. They have been the work of my summer and I have had such a fun time.